Who We Are
Mahad HR Consultancy provides Consultation service & staffing solutions.
Mahad HRC is a recruitment and human resources consulting firm located in Abu Dhabi, United Arab Emirates. The company has been operating in the UAE for several years and has established a reputation for providing quality staffing solutions to businesses of all sizes.
98
%
Our Satisfied
Clients

200
+
Employees on
Worldwide

Staffing Solution
Mahad HRC has a team of experienced recruitment professionals who work closely with clients to understand their staffing needs and find the best candidates for their organization.
HR consulting
Mahad HRC offers a range of HR consulting services to help businesses improve their HR processes and systems.
Training & Development
Mahad HRC also provides training and development solutions to help businesses develop and retain their talent.
Trusted Partner
Mahad HRC is a trusted partner for businesses in Abu Dhabi and across the UAE.
Our Approach
How does Mahad HRC deliver the best HR Consultation Services?
Here are three steps that Mahad HRC follows to deliver the best HR consultation services:
The first step Mahad HRC to conduct an HR audit and assessment to understand the client's current HR practices, policies, and procedures. This involves identifying strengths and weaknesses, compliance gaps, and opportunities for improvement.
Based on the HR audit and assessment, Mahad HRC develops customized solutions that align with the client's HR strategy and goals. These solutions may include HR policy and procedure development, HR process improvement, compliance management, and talent management services.
Mahad HRC provides ongoing support to ensure that the client's HR strategy is effective and efficient. This includes regular check-ins, progress updates, and adjustments to the HR solutions as needed to ensure that they remain relevant and effective over time. Additionally, Mahad HRC offers HR outsourcing services, such as payroll management and benefits administration, to help clients focus on their core business activities.
Mahad HRC High-end services
our partners
our partners
Client 14
Client 13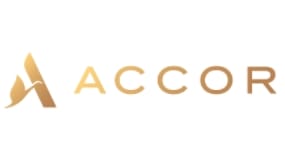 Client 12
Client 11
Client 10
Client 9
Client 8
Client 7
Our Specialties
Mahad HRc offers Excellent IT services
For your success
Mahad HRC Compellingly embraces empowered e-business after user-friendly intellectual capital. Interactively actualize front-end processes with practical parallel tasks fully.
Testimonials
Happy clients whom we were pleased to work with
HR Adviser responded quickly to questions and work with thanks for picking the most expert employee's for our company. These guys are real best adviser &  helped so many times
HR Adviser responded quickly to questions and work with thanks for picking the most expert employee's for our company. These guys are real best adviser &  helped so many times
HR Adviser responded quickly to questions and work with thanks for picking the most expert employee's for our company. These guys are real best adviser &  helped so many times
Recent Articles
Cources from human resource
Home